During your welcome, your Clinician will discuss your preferences as well as any conditions, including medications, that may need to be considered in providing your chosen treatment. All products used are certified. Ingredient lists are available on request. A 'nut-free' treatment is included in the Spa's skin care range.
At Ellenis, our accredited and experienced Clinicians can assess and provide advice on the best regime to care for your skin. Every treatment starts with
a complimentary skin analysis
to make sure you walk out the door with a fresh, healthy complexion that looks and feels great. Ellenis' range of 'Waterlily' skin care treatments are suitable for both and women.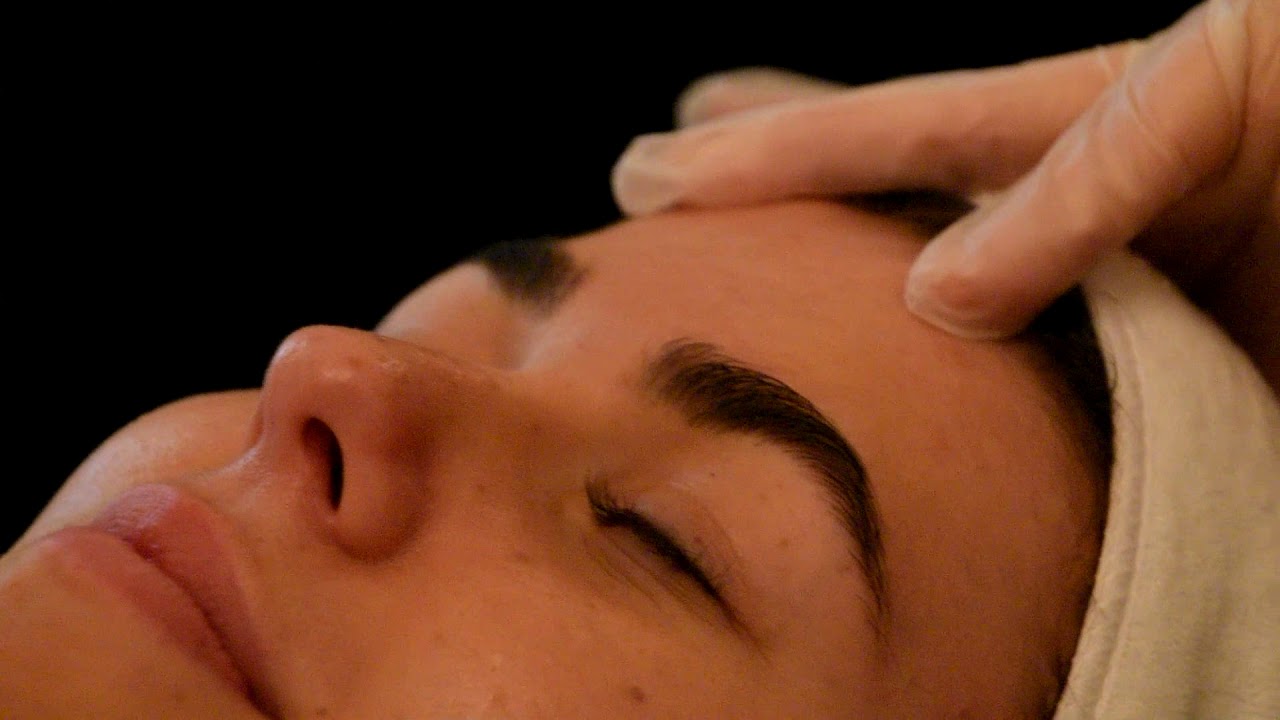 Dermabrasion uses a fine diamond tipped wand to gently remove dead skin cells and soften ageing lines while helping to refine pores. It's painless and results can be seen after just one session.
Suitable for most male and female skin types and problems such as acne scars, fine lines and wrinkles and skin blemishes.
Diamond tipped micro dermabrasion
(single session)
$135
includes consultation, dermabrasion session and Spa Active hydrating treatment
Diamond tipped micro dermabrasion
(six sessions)
$650
Which facial?

Fruit Enzyme

EXFOLIATING | BRIGHTENING | RESURFACING

(for pigmentation, fine lines and dull skin types)

Which facial?

Youth Elixor

ANTI-AGEING | REPLENISHING | ENRICHING

(for mature, dry and sensitive skin types)
Fruit Enzyme Facial
EXFOLIATING | BRIGHTENING | RESURFACING
(for pigmentation, fine lines and dull skin types)
A range of smoothing fruit enzymes steeped in an aromatic base which exfoliates, brightens and refines leaving skin luminous and hydrated. Boosted with pure concentrates of crushed citrus, exotic berries and anti-ageing vitamins to brighten the complexion and recondition skin tone
$155
Youth Elixor Facial
ANTI-AGEING | REPLENISHING | ENRICHING
(for mature, dry and sensitive skin types)
A deeply rejuvenating youth ritual rich in potent omega oils, molten nut butters, anti-ageing vitamins, antioxidants and precious floral concentrates. Skin is visibly hydrated and softened while cell regenerating botanicals recondition tone and texture
$155
Nut Allergy Facial
A professional Spa Facial where all nut based or nut related products are excluded. Fully certified, this full treatment facial smooths, revitalises and rejuvinates. The facial treatment is specifically designed to meet the needs of guests with nut related allergies. For your confidence, a product composition list is available
.
$165
Microdermabrasion
$45
Algenate Mask
$25
Back Exfoliation Treatment
$35
Rose Quartz Eye Treatment
$20
LED Phototherapy
$40
A premium collection of innovative facials that visibly transform the skin in convenient 30 minute appointments. Each treatment has been formulated using cosmeceutical actives, AHA's, BHA, potent antioxidants and anti-ageing vitamins to refine, rejuvenate and repair. Choose the Power Facial to suit your skin type.
Facial 1:

Clear & Confident

OILY, COMBINATION, ACNE OR CONGESTED SKIN

A clarifying power treatment targeting acne, excess oil and congestion with an active dose of exfoliating BHA and AHA concentrates fortified with skin perfecting omega serums and antioxidant vitamins

Facial 2:

Rejuvenate & Repair

PREMATURE AGEING, OUTDOORS SKIN TYPES

Targeting premature ageing this facial features a blend of lactic and fruit acids that targets sun

damage, fine lines, wrinkles and damaged skin types.

Facial 3:

Brighten & Refine

RESTORATIVE BRIGHTENING AND FIRMING

A refining facial to lighten, hydrate and smooth fine lines while targeting pigmentation, age

spots and uneven skin tone.
Introductory treatment LIMITED OFFER
$49
Skin rejuvenation with LED Phototherapy, and dermabrasion. Combined red & near infra-red frequencies in ten sessions over a ten week period.

LED Phototherapy using red and blue frequencies. A total of nine sessions delivered over three weeks. Breakouts and inflammation was significantly reduced.

Rejuvenation program using a combination of LED Phototherapy and dermabrasion. LED treatment included ten sessions of red and near ultra-violet frequencies over a ten week period.
LED Phototherapy is the application of beneficial wavelengths from the visible and infrared sections of the light spectrum which have proven skin enhancing benefits.
Treatments use tailored combinations of clinically proven blue, red and near infrared wavelengths to boost collagen production, increase hydration, calm redness/irritation and blitz blemish causing bacteria. Each treatment includes a professional skin assessment, deep cleanse, 20 minute phototherapy session and finishing moisturiser.
The treatment can be applied to other parts of the body and is suitable for all skin types.
Get Up & Glow:
designed for the time poor, this is a single session quick and intensive facial
$79
Booster Series:
a program of 5 treatments that's great for a special event, revitalises and enhances the complexion.
$360
Results Series:
an intensive skin activation program of ten treatments, ideally delivered two to three times a week to expedite results
$699
Add on to any Waterlily Facial:
$40
Purchase 'Results Series Package' before February 29
& receive a Waterlily Power Facial FREE
!